Free eBook: How FinTech Will Shape The Future, 2020 And Beyond
Fintech has revolutionised the way many businesses and people operate and manage their finances. Almost every type of financial activity is being reimagined by new technologies – from payments to banking to wealth management and more.
The rate of FinTech adoption in Australia reached 58% of the digitally active adult population (and was more than four times the adoption rate forecast in 2015).
77% of financial institutions will increase internal efforts to innovate, with many businesses embracing the disruptive nature of FinTech – according to PwC.
Banks, insurance companies, and other financial institutions who are averse to change will be disrupted and rapidly become irrelevant.
In this eBook, you will gain an understanding of what's already happening, what's on the horizon, and the digital disruptions that are already making their mark.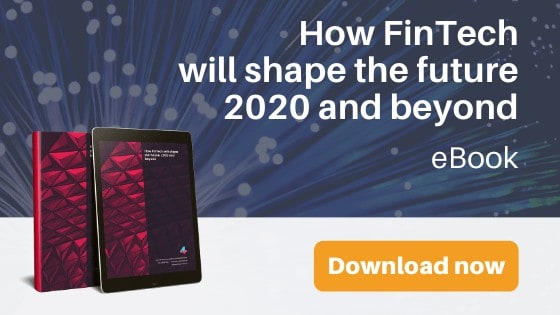 What's inside?
Discover the key trends and exciting innovations that are driving a remarkable transformation of the financial sector, including:

Robo advisors developing highly personalised financial plans and managing investments.
Automated Claims Processing driven by AI.
Streamlined, cashless transactions empowering consumers and businesses.

What threats and opportunities should be anticipated
How to stay competitive in 2020 and beyond
This eBook is ideal for technology leaders and professionals at all levels of the Financial Services Industry including credit unions, banks, credit-card companies, insurance companies, accountancy companies, consumer-finance companies, stock brokerages and investment funds.
About 4mation
We help companies innovate faster and stay ahead of their competition. Our Sydney team of over 80 experienced developers and designers are passionate about technology and dedicated to achieving your unique business objectives. We've helped hundreds of businesses leverage technology to increase revenue, eliminate inefficiencies and create a competitive advantage with our bespoke web and software solutions.
Contact us today to see how we can help you create new revenue streams and enhance customer experience by leveraging Fintech innovation.