Team Augmentation: A Solution to the Tech Talent Shortage
I'm sure you're tired of hearing the words "Tech Talent Shortage", but the reality is, it's not going to improve anytime soon. Demand for new technology is booming, not just in Australia but globally. A company's success is quickly becoming tied to how fast it can innovate and digitally transform. We are continuously hearing from our clients and potential clients that they are experiencing the following challenges:
How do they innovate when a chronic skills shortage forces you to step on the brakes?
How do they secure quality talent when competing with organisations that can offer more than them?
If you're asking the same questions, read on. This blog will discuss how our Team Augmentation service can ensure you get the proven, quality consultants your projects need.
How do we hire the right people?
We have been around as a software development agency for over 20 years. So, it's fair to say we know a thing or two about interviewing and finding the right tech consultants.
It hasn't always been perfect, but over time we have created a formalised interview process. This process helps us find quality talent fast and move candidates through the process smoothly. Here is how we do it:
We have technical recruiters who seek out and screen candidates from the very start. Our technical recruiters aren't just box tickers. They have years of experience hiring specifically for tech roles. They know how to talk about technologically complex information and the languages, frameworks and tech stacks they're hiring for. It's their ability to streamline candidates that helps us fill roles at a moment's notice.
After our technical recruiters have put forward a candidate, the candidate progresses through technical and cultural interviews. These are conducted with members of our team who work and specialise in the tech industry. They have studied computer science and have been developers themselves. We believe having a recruitment team that understands how development works and what good engineering practices look like is critical. It helps us ensure we have valuable conversations with candidates and make the right hiring decision.
Once we are sure a candidate is a fit, they meet our client. Our client then decides if they want the candidate to join their team. If they choose to go ahead with the candidate, the candidate starts work immediately alongside our client's team. This means our client gets complete control over the development process.
P.s. Due to the nature of Team Augmentation, there are times when our consultants are between projects. This means we often have consultants who are available to meet a company's tech requirements right away.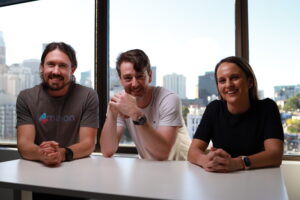 How do we ensure our developers can continuously deliver?
Every day different languages are becoming more popular, and tools are changing. If developers aren't continuously learning and expanding their skill set, they won't be able to deliver. We know our clients need developers who are continuous learners and have the resources they need to stay up-to-date on trends. To ensure this, we hire curious devs that have shown they can adapt and stay ahead of the curve. Then, we provide them access to all of the resources they need to succeed.
Due to short-term costs, many companies put learning and development on the back burner. But this short-term thinking can carry a long-term price. So we invest in the development of our developers so that our clients can rest assured that they will be able to deliver well into the future. It also means we can keep our developers engaged and interested in their job. Good developers are hard to find and even harder to keep if they don't feel like they're growing.
Some of the learning and development programs we provide include paid certifications and access Udemy business, Linkedin Learning, A Cloud Guru and more!
Tim Kelly, one of our front-end developers within Team Augmentation, spoke about how access to these resources has ensured he can provide ongoing value to our clients.
"I was rebuilding a client's front-end website with React and Next.js. However, the client also needed a backend, so I decided to take an online Udemy course to learn the best practices for creating a backend application with Nest.js. I was then able to deliver the project for them successfully."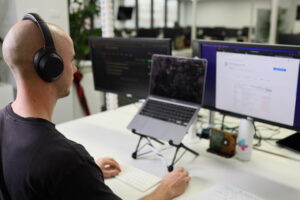 How do we attract and retain the best talent during the tech talent shortage?
You may be wondering how we get developers in the door in the first place with the current tech talent shortage. Or equally as challenging right now, how do we retain them? We have spent a lot of time speaking to our team about what makes a workplace great and which workplace benefits are the most valuable. While salary may be the most obvious answer, we continuously find that flexibility, culture, and learning and development opportunities are equally important. Last year, a stack overflow survey of over 500 developers found that when developers consider staying at their current job, flexibility at work trumps everything (65%), even salary (59%).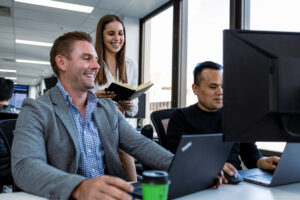 We are constantly searching for ways to provide an award-winning culture and give our team more flexibility. We have implemented multiple flexible working arrangements over the years, including flexible working hours, a remote-first working environment, time in lieu and more. Providing a great work-life balance has helped us build greater trust and commitment with our clients and our team.
Many of our consultants also stay with us due to the nature of Team Augmentation. They love the opportunity to work with a variety of clients and benefit from how quickly they can expand their skillset.
Don't just take my word for it. Check out our Great Place to Work and AFR Best Place to Work certifications, thanks to our teams' positive feedback.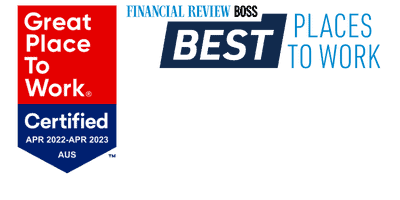 Want to find out more about Team Augmentation? Watch the video below with our Head of Marketing, Sacha Henry, and one of our Front End Developers, Tim Kelly.
.