How to Boost Viewers by Ranking YouTube Videos for Google Voice
The Google Assistant-powered Google Home is a great device with lots of handy features. Within a month of purchasing one, I was using it at least once a day. Although she was hesitant at the beginning, my fiancée also began to enjoy using it. Soon, Google Home was part of the furniture and our day-to-day lives.
Google Home can do a lot of things from reading calendars, checking the weather and playing music. By combining it with a Google Chromecast, you can play YouTube videos on your TV with one command. After working out we could ask Google Home to play YouTube videos on the TV, our lives became much lazier.
My fiancée contributes to the 41% of women who watch beauty videos on YouTube or dedicated blogs. (According to a study by Pixability, this industry was worth over $700 million monthly worldwide views in 2015.) After watching her having to refine her searches three or four times, it got me thinking.
Given, 50% of all searches will be voice searches by 2020. What factors determine which video the Google Assistant will pick? How do Youtubers optimise their videos to maximise views? In this guide, I'll teach you how to optimise your YouTube videos for voice search.
Optimise Your Youtube Channel Name
Your audience can ask Google Assistant to play videos by TV show / YouTube Channel / Artist. For example "Ok Google, Play TechCrunch videos". YouTube will then begin playing Uploads from TechCrunch's Channel.
Choosing a good channel name is the easiest way to increase the chances of your videos playing. But how? Let's look at ways you can optimise your channel name.
Align With Your Channel With Your Brand

Is your brand a household name? Have you spent a lot of time and money building brand awareness? Does your audience seek out your brand name for its content?
If you've answered 'yes' to one of the above, then you should consider using your brand name for your channel. This is common as it helps to build brand awareness on and off YouTube.
Make Your Channel Its Own Brand
Another approach to naming your channel is for it to become its own brand. This method has proven success when:
Your parent brand is too broad
You have many different target audiences
Your audience would struggle to associate your brand with content creation
Your audience wouldn't respond positively to your brand creating content
Remember the goal of naming your channel is for it to remain in the memories of as many people as possible.
For example let's look at Tasty a BuzzFeed brand. Tasty produces recipe videos that usually go viral on YouTube and Social Media. This is due to their uniqueness and appeal to the young foodie audience.
"BuzzFeed Food" would have been a possible name for the channel, but it wouldn't have the same impact. By separating the brands, BuzzFeed serves the most relevant content and ads to each audience.
Relate Your Channel Name to Your Content
Although this is not necessary, another way to get your channel played is relating its name to your content. Choose a name that relates to your category or niche. This helps your audience by explaining what content it will receive.
For instance, Tasty's audience will associate the name with food, helping to memorise the brand.
Avoid Names That Are Already Taken or Close Matches
As with any brand name, make sure that your channel name isn't taken by someone else or a close match. Similar brand names will limit your visibility, as the other established channel might cannibalise your traffic. Not to mention, brands may have a registered trademark for the name you are using. By using these names or close matches on a YouTube channel, you could face legal issues.
Use Keywords in Your YouTube Channel Name
On-page optimisation works the same on YouTube as it does on any website. By using a keyword near the start of your title it will help you rank for searches containing that keyword. Voice searches are another way to search with this algorithm.
Try "Channel Name: Keyword" instead of "Channel Name". Using a keyword containing your service, product or industry explains your brand to YouTube when ranking you for a search. However, make sure that adding this keyword provides real value to your channel name, rather than making it look spammy.
Optimise Your Video Title
Choosing the right title for your video can help you get your videos played by new audiences. Google Assistant users can say "Ok Google, Play …. video". Google Assistant will then look for a video close to that title.
Make Your Video Title Memorable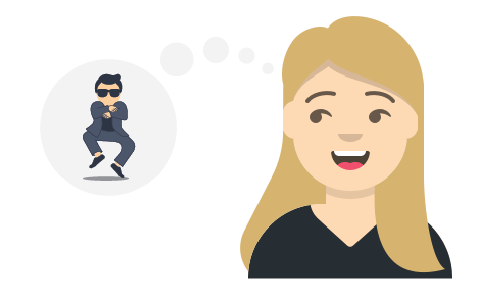 A large number of YouTube users will remember Psy's "Gangnam Style" or "Charlie bit my finger – again !". These great titles are still memorable to this day due to their virality. Which goes to show creating a memorable title can go a long way to getting a YouTube video found.
Create How To & Tutorial Videos

Some of the most sought after videos on YouTube are educational, "How To" videos. A survey conducted by Google showed that 93% of millennials go to YouTube to learn how to do something.
But how do you know what content to create? You can find ideas in many ways:
Use Google Keyword Planner to find "How To" & "Tutorial" content
Look for questions on Reddit and Quora
Write down all the questions your customers ask on the phone or in email
Repurpose blog content into videos
Ask your audience!
After you find the right ideas, remember to use natural language when writing your title. For example "Ok Google, Play How To Open a Can Without a Can Opener" or "Ok Google, Play Blog Writing Tutorial".
Create Tips, Hacks, Hints or D.I.Y Videos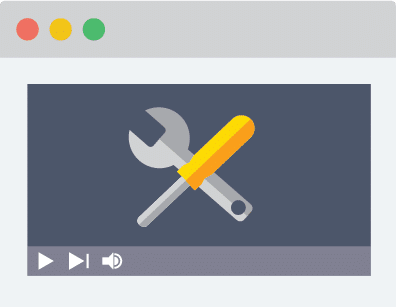 Sharing knowledge is a great way to provide value to your viewers and present your business as an expert. How-to videos can help you share practical information that your viewers can use to complete a task.
Again, you must remember to keep the title natural for voice. Try using a title like "Google Home Tips" or "DIY Desk".
Handle Objections with Testimonial or Review Videos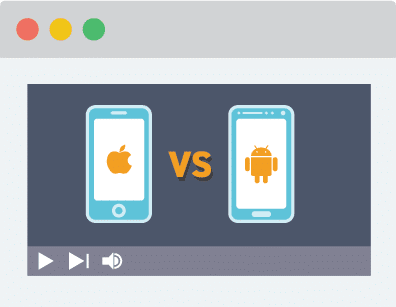 Your target audience is looking for information to decide whether to choose you. You can address these objections by sharing customer reviews or testimonials.
If you resell products you could create unbiased review or comparison videos. Consider a sales rep selling TVs. Customers come into the store and ask "Which TV is best for my budget?". The sales rep then tells them all the different features and the customer decides what they need.
You can do the same thing with videos. Remember they are the same customers with the same questions. Try using a title like:
"Business Name Review"
"Product Name Unboxing"
"Product Testimonial"
"Product 1" vs "Product 2"
Optimise for a Keyword
Optimising for a keyword is another way for you to get your YouTube videos played through voice search, much like text search.
You can apply the same ranking tactics as the ones for text search. However, voice keywords can be very different. For instance, a user might use the keyword "yoga" when typing their search, while their voice search query may sound something like "Ok Google, Play yoga videos".
Use Conversational Keywords
With voice search, keywords are what some SEOs refer to as long-tail+. The idea behind "plus" is to refer to conversational phrases that are added when optimising for conversational voice search.
This means your YouTube keyword strategy needs to be more conversational in nature and mimic how real people talk and ask questions verbally. When deciding on a keyword, use the "Ok Google, Play" keyword "videos" format and ask yourself whether it sounds natural.
Use Channel Keyword Tags
Within the Creator Studio -> Channel -> Advanced Settings you'll find Channel keywords. Here you can add up to 100 characters for appealing tags to give scope to your channel's metadata.
By providing your keywords, you help both YouTube and Google rank and index your video content. This will allow them to show the right information to the right users. But remember: keep your keywords relevant and make sure they add value to your channel while avoiding keyword stuffing.
Publish Longer Videos
For YouTube algorithms, the most important ranking factor is watch time. Why? The longer users stay on YouTube, the more opportunity the platform has to serve ads to those users. Another important aspect to this is "audience retention". This means you have provided enough value for your users for them to watch the whole video.
Don't just make a YouTube video longer than your competitor's. You need to provide more value by giving in-depth information. A key aspect of this is strategically spacing out value information throughout the duration of the video. Rather than just quickly explaining a topic, take the opportunity to dive deeper into the subject.
Focus on the First 15 Seconds
You're probably giving viewers a big warm welcome at the start of your video. That's great, but how does your audience know that they are going to get value. Most of the successful YouTube channels ascertain that focusing on the first 15 secs is crucial to getting the viewer to watch the whole video.
Why? Viewers will decide within that first 15 seconds whether your video is the real deal. Once you've got their buy-in, your video will naturally accrue greater watch time, improving your ranking signals.
How? YouTube marketing expert Sunny Lenarduzzi has a great method called H.O.T you can use for this. It is aimed at optimising the first 15 seconds of your video. Here's how it works:
Hooked: Straight away tell your audience what they are going to get. This ensures them that they are on the right video.
Outcome: Guarantee what your audience is going to get out of the video.
Testimonial: Use some proof to show you can achieve what you're teaching them. This might be something like showing the finished product of a D.I.Y.
Say Your Keywords in the Video
Google's algorithm is now able to consider a wider variety of content types. Formerly un-crawlable, videos, images and transcriptions can now be crawled and analysed by bots. Physically saying your main keywords and other semantically related keywords can impact your ranking signals, especially in videos that include subtitles and annotations.
Create Playlists That Enhance Watch Time
Creating playlists is especially important with Voice search as a viewer is less likely to want to interact with Google Assistant again. Playlists can help boost your watch time with no additional interaction needed from the viewer.
With playlists, once a video ends, YouTube automatically moves the user to the next video. This means that your users' attention is moved from one video to another, increasing your channel's watch time. It's a great opportunity to help users discover more of your content.
Ask! Your Users to Engage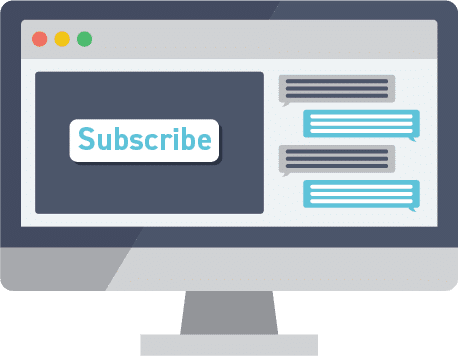 User engagement is a huge ranking signal on YouTube. Getting your users to share, like and comment on your videos makes your content seem relevant and interesting to the eyes of YouTube.
Watch any of the most popular YouTube channels you will hear them all say "If you liked this video like and subscribe below". You will probably also hear them ask for viewers to "comment the answer to a question" below. These two relatively easy tricks help engage your audience, break the fourth wall and make human connections.
Build a Community
Don't just ask for your audience to like and comment: be part of the conversation. Thank your users, answer their questions and provide advice. Why stop at your own channel and audience? Look for other channels in your niche that create great content and be a part of that conversation as well.
Create a Buzz in the First 24 Hours
The 24 hours that follow the publication of your video are the most vital to YouTube when deciding where to rank your video. When you launch your new video, make sure to share your video with as many people as possible. Social Media is a great way to drive viewers to your videos and help your video go viral. You can also reach out to other bloggers and YouTubers who may find your video useful.
What Should You Remember?
Through this article, I have given you some actionable ideas to optimise your videos for voice search and the Google Assistant. The key takeaway I want to leave you with is asking yourself: "What and how would my audience ask Google?"
4mation Technologies specialises in web development, web design and online marketing. Looking for help to grow your online presence? We can help! Contact us today.