How to find the right UX agency for your business
As businesses begin to recognise the importance of UX design, delivering exceptional experiences is no longer only seen as a competitive advantage, but also an important contributor to a website/product's success.
"88% of users are less likely to revisit a website that offers a bad user experience. But a well conceived, frictionless UX design could potentially raise conversion rates by up to 400%."*
If you don't have an in-house design team, you will most likely need to hire a UX agency. Here's how to find the right UX agency:
Evaluate the UX agency's experience and testimonials
Look into an agency's track record of delivering successful UX projects and testimonials of previous clients. Ask for examples of past projects where you can assess their quality of work.
If you are within a niche industry, consider whether the agency has previous experience within your niche. This can indicate whether they possess the relevant expertise to create effective UX solutions tailored to your business needs.
Understand the UX agency's design process
The best UX agencies will not jump straight into the solution stage without conducting research on your target customers, user journeys and competitors. Agencies that take the time to understand your users and the problems they are facing are more likely to have a more thorough and well informed design process, which will lead to better design solutions.
It is also important that the agency's design process is iterative and collaborative. This way you and your user's feedback is quickly implemented throughout the development of your solution.
If you are new to UX design, a good agency will help bridge the knowledge gap. They will explain how their process can provide the outcome you need. Avoid listers and agencies who use a lot of jargon – that is usually a bad sign.
Look for great communicators
Let's be honest – communication is key to establishing clear expectations and requirements for any project.
UX design is a highly collaborative process that requires regular feedback from users and yourself. So ensuring your agency has healthy communication standards in place is crucial for project success. Look for agencies that are transparent about their processes and are willing to over communicate vs not communicate at all.
Ongoing support and maintenance
It is also important to consider whether they provide ongoing support and maintenance post-launch. You don't want to work with an agency that will disappear once the project is finished, leaving you to deal with potential issues or updates that may arise. A good agency will offer/be transparent about the costs of post launch support of your UX solution.
For example, at 4mation, our clients have access to flexible levels of dedicated monthly hours that can be used across our design, development and strategy team (check out our Ongoing development and support packages here).

Looking for a UX design agency?
As Sydney's leading UX design agency, we have a proven track record of helping our clients achieve business goals through the development of innovative UX designs. The best part? Once you are happy with your UX solution, our local development team can help bring your digital solution to life!
"Not only do 4mation have expert developers who know the best ways of doing things, they also have great insights for UX and UI, helping us with the strategic direction of the product." – Kezia Gunawan, Head of Product at Serendis.
If you're unhappy with your current UX design and want an independent review or want to deliver exceptional experiences for your users – we've got you covered.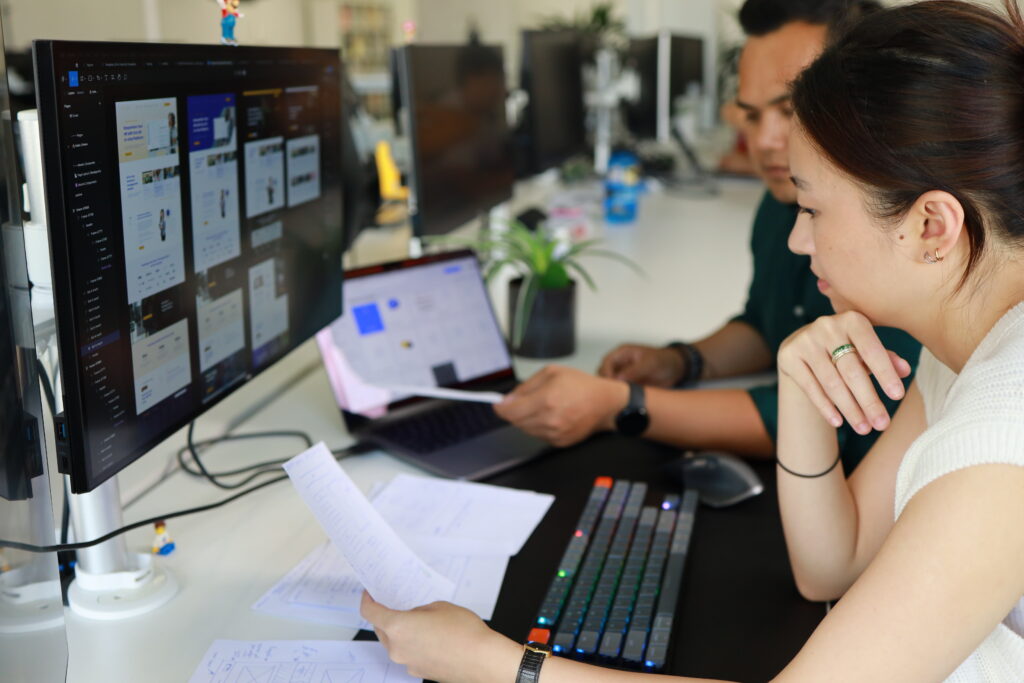 Learn more about our UX design services.
*Toptal