4mation Announces Gold Sponsorship of Sydney Php Developers Conference, Phunconf
4mation Technologies is pleased to announce our sponsorship of the upcoming Phunconf 5.0 – the 5th annual event organised by Sydney-based PHP developers group, SydPHP.
Held at Google HQ in Sydney on Thursday 5th February, the event offers the PHP community a chance to attend classroom-style workshops, a hands-on 'Code Retreat'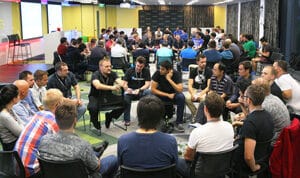 coding challenge and an evening 'Unconference' – a series of open forum discussions led by attendees and guided by subject matter experts.
4mation is proud to be a Gold sponsor of this worthwhile community event, bringing together developers from many different organisations to provide an open platform for sharing industry best-practice techniques and innovative ideas.
Come along and join in on this unique opportunity – you may even be lucky enough to take part in a workshop led by 4mation's very own Technical Director, Dave Clark – a Zend Certified Training Partner.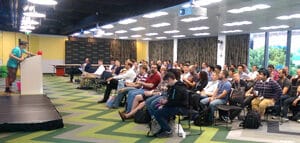 More information and tickets are available at: phunconf.org
We're looking for talented PHP developers
If you're a PHP Developer or Project Manager committed to quality, check out our Careers page for some exciting job opportunities here at 4mation.