4mation Wins at the Business Excellence Forum & Awards 2016
Our team at 4mation Technologies were honoured to win the Best Company Culture award at The Business Excellence Forum & Awards 2016.

The Business Excellence Forum & Awards
Run by internationally renowned business coaching company, ActionCoach, the event is held annually in five countries worldwide, where attendees have the unique opportunity to network, exchange ideas and celebrate the best of the best in today's market.
Our General Manager Edward Wong accepted the award on behalf of 4mation in Melbourne on Monday night. "It's a great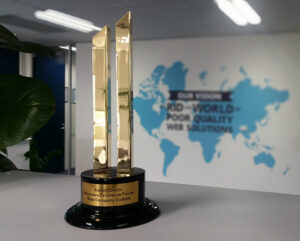 testament to the effort and dedication of the team, and the remarkable work that we've put in over the years to make 4mation the best place to work in Australia."
Not only did 4mation receive the award for Best Company Culture, we were nominated for a total of five awards including: Best Overall Company, Most Innovative Company, Best Service Based Company, and Best Customer Service.
Our Award-Winning Culture
"'Boring' does not exist in 4mation's vocabulary.
Lunch times consist of a multitude of activities, open for anyone to participate in. Our team likes to keep active, and lunch time sports including swimming, running, basketball, cycling and soccer are a hit within the team.
On the days when weather does not permit (or for those who aren't into sport) we have a fully equipped break-out room filled with foosball, a pool table, table tennis, Xbox, Wii, and PS4!
At our weekly General Team Meetings, we give a team member the opportunity to voice their opinion on one of our company values. They can share what this value means to them, and how they see it employed amongst their co-workers.
To finish off the week, the team heads down to the local pub for a few casual drinks.
End of month team events include laser tag, paintball, barbecues and karaoke to name a few.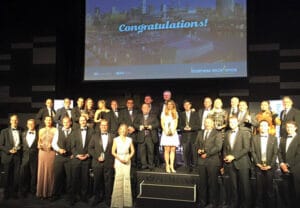 All fun aside, regular seminars and training sessions are organised to help raise the skill level of the company. Employees are encouraged to upskill and attend these and other industry events as frequently as possible. We employ an enterprise gamification system called 'Wooboard'' to incentivise daily sharing of positive feedback (in line with 4mation's values) with each other on work well done. Staff surveys and quarterly feedback forums ensure any issues or ideas can be raised, whether employee, business or client related, in order to continually improve our service and our company culture.
All of these activities provide a nurturing and exciting environment where our team can perform their very best, all while having fun!"
Want to be part of a company with an award-winning culture? Check out our current opportunities now!