Team culture in software development: transparency and continuous improvement
Working in software development requires a team culture of being open and honest with each other. Four members of our delivery team, Sam Hodges, Tim Wilson, James Prijatna and Thomas Iwainski, share how they work together and with the broader business. We explore how essential transparency is in our company culture, the skills required to manage multiple clients, plus our focus on continuous learning. We also provide some helpful advice for people looking to change their career to software development.
"Transparency doesn't mean sharing every detail. It means always providing the context of our decisions."
– Simon Sinek
Company Transparency
Our core value of transparency is key to ensuring trust within our team and also with our clients. One way we provide transparency is by having a team culture that fosters open communication from the top down.
Thomas Iwainiski, a lead developer within our delivery team, speaks about how everyone is open and helpful. He says, "one of my favourite parts of working at 4mation is the transparency."
Compared to previous jobs, Thomas made mention that there are a lot fewer issues because of the clarity at a company level. He says, "I would have never have imagined there would be a company that was as transparent as 4mation. Our weekly all-staff meeting, where our leadership team gives us all the information on the company, is excellent. We get to know the state of the company, and being informed stops us from getting surprised. Everyone knows our direction and we understand the impact we are making."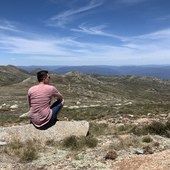 Thomas Iwainski | Mid-Developer
Previously worked as a software engineer and studied IT in Germany
He loves to try new things, including art classes, salsa dancing, bouldering and photography. He also enjoys trading stocks and crypto.
Client Transparency
We are committed to ensuring honesty and encouraging a relationship where positive and negative information is shared openly.
Our senior project manager, Tim Wilson, discusses how he works with his clients. "We have a bi-weekly work in progress meeting where we chat through the client's priorities, budgets, and delivery expectations. We must monitor how we're doing against their priorities and how we are planning for the future."
One of the ways we communicate priorities that may be invisible to clients is through our project health initiative. Software users tend to be focused on functionality "we want to be able to do x with y system". Developers are able to see non-functionality that may be able to improve a system too, for example: "Improving the elegance of this SQL code will mean this report takes seconds to run rather than minutes". By adding items to the project health backlog, we communicate our recommendations to help that client succeed.
Tim says, "Budget is often the number one priority for our clients. The old mantra "communicate early, communicate often" is as classic an axiom for project management as "be like water, my friend" is for life."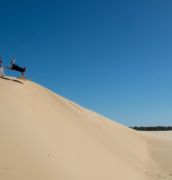 Tim Wilson – Senior Project Manager
Ten years experience in project management
Used to teach people how to surf
Learning Maori, and German
Likes a cheeky li'l game of D&D
Variety of work
When we spoke to James Prijatna, he mentioned how working on different projects can demand new skills and lead to new challenges. He says, "Onboarding on existing projects can be a challenge as you have to be able to figure everything out as you go. It can take time to get things going."
While the variety of work can be complex and demanding, our employees gain access to a wide range of industries and software. James says, "There's a lot of interesting work. We do a lot of custom work, for example, mobile apps, systems and databases. Plus you get exposure to a range of industries like government departments and payment products."
He enjoys the benefits of working in a team as it allows him to discuss challenges with others familiar with the domain and context.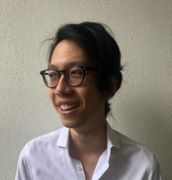 James Prijatna- Business Analyst
Joined 4mation in March as a BA (Business Analyst)
Studied commerce and IT
Enjoys bouldering & baking
Continuous Learning
In 2019, LinkedIn released their workforce learning report. The report revealed that 94% of employees would stay longer at a company invested in their learning.
Another way we encourage skill development at 4mation is through online learning courses and funded certifications. We have a dedicated training budget and encourage our staff to access udemy for business to continue developing in their careers at their own pace.
We also enable cross-collaboration with our teams in the organisation, which we believe is an important aspect of our team culture. At 4mation, chapters are role-specific groups that meet together to improve knowledge sharing and drive best practices. James discussed how he utilises the Business Analyst chapter to discuss his successes and challenges with other Business Analysts at the company.
"The BA chapter is excellent for bouncing ideas off each other. Sometimes we come across a problem that we don't know how to tackle, so being able to talk across teams helps act as a sounding board."
Changing Career to Software Development
Initially studying mechanical engineering, one of our team leads, Sam Hodges, decided to switch to software development in 2019.

Discussing his love for coding, Sam says how this influenced his decision to transition. "I was coding in my spare time and loved it. Time would fly by when I was coding, and I knew I wanted to make the change."
Many consider changing to a career in software development due to the flexibility that the field provides. Forbes named tech jobs as one of the top four flexible career choices. Mainly due to the ability to work remotely.
Sam spoke about the demand for more flexibility in the job market and the benefit he noticed changing to software development. "The industry I was working in before (mechanical engineering) was not flexible at all. It didn't offer any allowance to work from home. I know a lot of people who are quitting jobs or taking less money to get the flexibility that software development offers."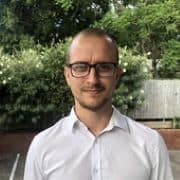 Sam Hodges – Team Lead
Studied mechanical engineering
Joined 4mation in 2019 as a junior developer
Promoted to a mid-level developer last year and team lead this year.

It is essential to be passionate about technology or IT, in general, to make the career switch. Reiterating by Thomas, who says, "The technology and tech stacks are moving so quickly, so you need to be interested in it to keep up to date. Otherwise, you fall behind very quickly. If you don't have a high enough interest, then it's going to be difficult in the long term."
If you're considering changing careers to software development, Sam recommends committing as soon as you're ready; "Making the switch is difficult in any industry, but I have no regrets."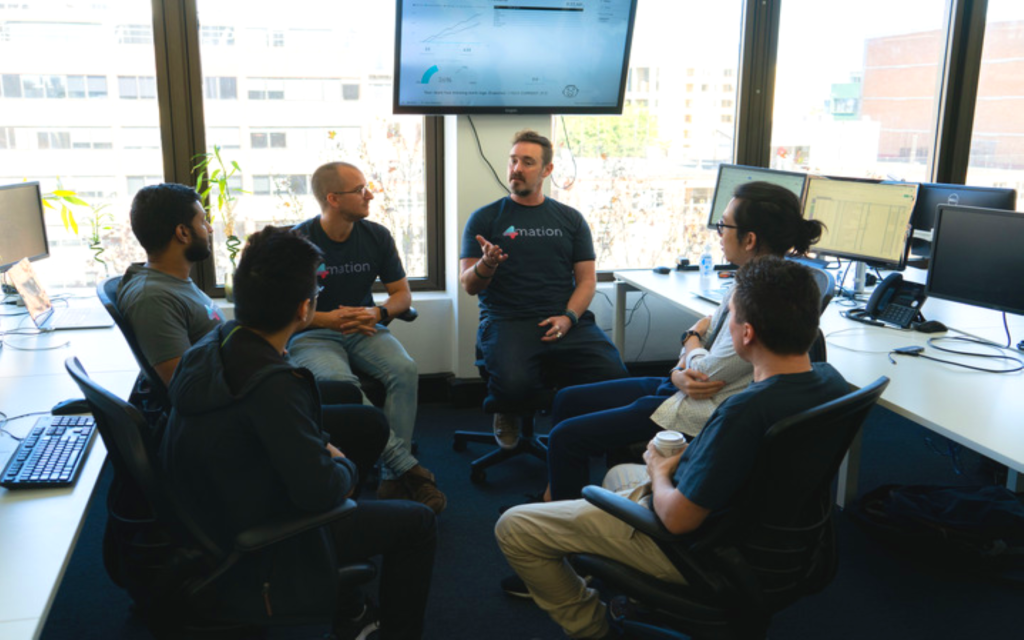 Need help with your web development?