Meet Our Team: Scott Morris – Head of Development
As one of our longest serving team members at 4mation, Scott has recently been promoted to the Head of Development. We sat down and had a chat about what this role means for him and the company.

Name: Scott Morris
Role: Head of Development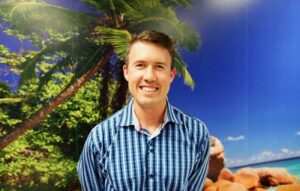 You've recently been promoted to the Head of Development at 4mation, what does this mean?
Good question! This is a new role at 4mation, and was a necessity thanks to our team's growth. We now have 7 development teams, and along with our Support, Sales, Marketing, UX, and QA Teams, our General Manager simply had too many reports. Consequently, a Head of Development role was introduced to support the development teams in their execution and growth.
Can you give a brief description of a day in your life at 4mation?
Sure, here goes…
9am – Daily leads standup
10am – A 'One-on-One' catch up and coaching session with a development team lead.
11am – A second-round interview with a candidate applying for a role within our development teams.
Noon – Time to get active! Lots of options near the office. Running, swimming, cycling, or my favourite – football over at Prince Alfred Park.
2pm – Reviewing resource schedules and availability for new projects.
3pm – Heading out to see an existing or potential client about a new opportunity.
4pm – Configuring our favourite development tools like Atlassian's JIRA, BitBucket, and Confluence.
In your opinion, what sets 4mation apart from other web & software development agencies?
For our clients – our strength is in having such a technically strong local team with real long term commitment to an ongoing relationship. Our clients love collaborating with us, both online and through our Atlassian tools, but also face to face in the office.
For our team – we've got the obligatory agency perks like ping pong tables, PS4 lounge, and pool table etc – but beyond that, I think the calibre of the people working here is fantastic. We all encourage each other to keep improving, and keep learning, there's a high standard expected and that fuels really good outcomes that everyone can be proud of.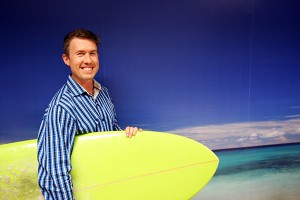 What do you think is the greatest opportunity for 4mation at the moment?
4mation has traditionally been and still is, largely a PHP development house – however our C# team has been going from strength to strength this last 12 months, and demand for their services seems to be never ending.
We're also in the process of bolstering our Adobe Experience Manager (AEM) capability. We see a huge opportunity to help deliver this incredible platform to enterprise customers this year.
How have you surprised yourself lately?
I've been promising the guys here at work that I'd join them swimming over at the new Prince Alfred Park pool for probably 10 months! I finally 'took the plunge' so to speak (sorry – my dad jokes know no bounds), and I'm really enjoying it. It's such a refreshing way to get some exercise in during the hot summer months.
Who is your greatest inspiration?
There are a whole lot of people here at 4mation who inspire me. If you haven't already read anything about Growth vs Fixed Mindset – check it out here. Culturally, it's what we encourage and preach here and I've seen people pivot and grow into whole new people! That's pretty inspiring 🙂
If your life was made into a movie, which actor would be cast to play you?
Probably the "I see dead people" kid from Sixth Sense. Apparently I'm a doppelganger.
What was the last book you read?
I'm reading 'Scaling Up' at the moment, and I've got 'The Leadership Pipeline' up next.
What would be impossible for you to give up?
Definitely exercise – as my wife will attest, I tend to go a little nuts if I don't get outside and get active.
Interested in joining one of our development teams? Check out our current opportunities now!