Agile development: Our approach to building custom software
New insights and ideas will always appear along the way in software development. Therefore it is essential to have a way of working that allows you to take advantage of new opportunities and learnings.
So, how do we use agile development, and how will you, as a client, benefit from it?
Taking an agile approach
We prefer agile development because it gives us the flexibility to focus on solutions based on what we can see, rather than being stuck to a fixed plan. Often plans are drawn up at an early stage of a project, where there wasn't enough opportunity to learn and unpack business problems.
Our Agile Innovation Packages (AIP) are a better model for solving business challenges, allowing the client greater flexibility, and the ability to pay in smaller increments, so we can both learn as we go. We can then incorporate feedback, add or remove requirements and pivot the direction towards the best possible solution within your time and budget.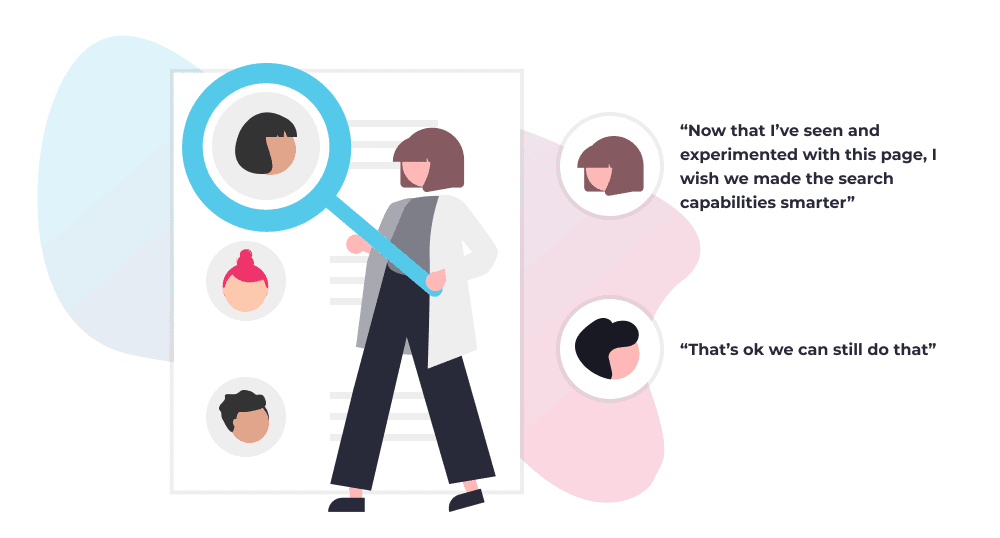 Getting a fixed quote
A lot of service providers will provide you with a fixed quote. We can provide a fixed quote too, but we know from experience that fixed quotes can leave you bound by a scope which was planned in an early stage, without enough opportunities to learn. If you keep the scope flexible, together we can make sure that the quoted amount is used most efficiently.
When you plan the scope at the start, it makes many assumptions about the plan and what the right plan is. A lot of clients assume they know the solutions to what their problems are, but we find more often than not, better solutions present themselves along the way.
It makes the fixed price model questionable for custom software solutions. As businesses are bound by a plan that may not be the best path to the best solution.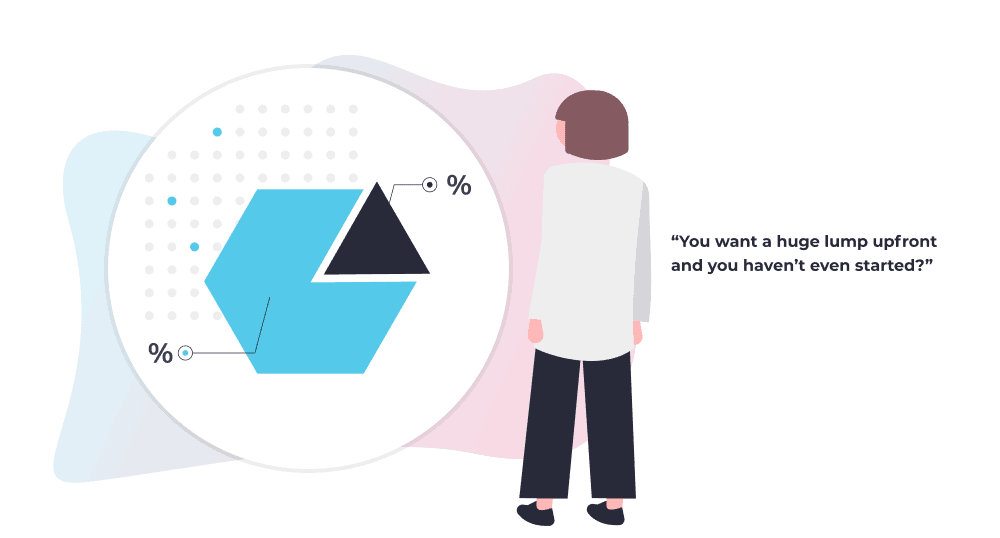 Pay in smaller increments
If you pay a lump sum, you are basically condemning your money to what you thought the right thing to do was at the start.
But if you want to pivot that plan for the better, you would be better off going with an Agile Innovation Package (AIP). An AIP allows you to pay smaller increments with smaller risk. We can validate what we are building along the way, deciding where the next increment of the money should go. This then gives you the ability to reprioritise other things or remove elements that don't work in practical application.
Working agile allows for greater control over your budget. If the scope is flexible, you can make sure your money goes where it matters.
FAQ's: The agile development approach and pricing
We get it. You want to know that we can deliver what you need. Here are our responses to some of our most frequently asked client questions.
How are you guys the experts if you can't even plan and quote us precisely? How are you going to completely execute this project?
For smaller and straightforward projects, planning every detail and providing upfront costs is hardly a problem. Bigger and more complex projects always have more unknowns and assumptions, especially for custom solutions. We always anticipate knowing more further down than we did at the start. You will likely learn more about what you need, and we will probably find better technical how to's.
Soooo… I need to invest my time as well?
We want to solve your business problems. We find that the best way to do this is when you partner closely with us, and we learn what makes your business unique to get to the core of problems and reach the best solutions. Without this collaboration level, we can't guarantee our work will be valuable to your business.
I've heard that costs always blow out at the end. Can you prevent that from happening?
The idea behind working in AIP is that you can control your budget. We work on a time and materials basis where you control what features or requests your money goes towards. We are committed to working as efficiently as possible to deliver everything valuable to you within the package hours that are available to you.
Transparency is key to working agile
Noone likes surprises. The best way to mitigate that is to keep things as transparent as possible. We don't have anything to hide about where we spend our hours, and the work we do is approved upfront by you.
A ballpark on specific deliverables is given and then if you are happy with that ballpark we can get into more detail. We then do some more thorough investigation and technical planning, giving a more solid estimation.
When we realise things will be a bit more complicated than we thought, then we make sure we involve our clients to make sure they understand the complexity before proceeding. We timebox our research so that your hours aren't wasted.
Partnering with your business
We like to be aligning with clients once a week or once a fortnight. Our sessions need to be fruitful, where we are eliciting the information we need to solve your business problems. We are looking for clients who want to collaborate with us as if there is too much separation; we cannot validate our solutions.
The closer we can work with you, the closer we are to your problems. We have very technical and talented BA's who can work with clients and their teams to solve your challenges. They can go onsite and embed themselves in your business to apply their tech mindset and figure out the right solution.
Software is rapidly changing – there are many paths you can take for the same result. We use agile development combined with our experience and problem-solving skills to navigate that and keep you informed every step of the way.