DIY Kit for understanding* your target market
Edward WongHead of Strategy
With over 20 years in the software development industry in both technical and leadership roles, Edward brings a wealth of experience to the 4mation team.
He is passionate about helping people succeed and empowering people to step up and show how awesome they can be.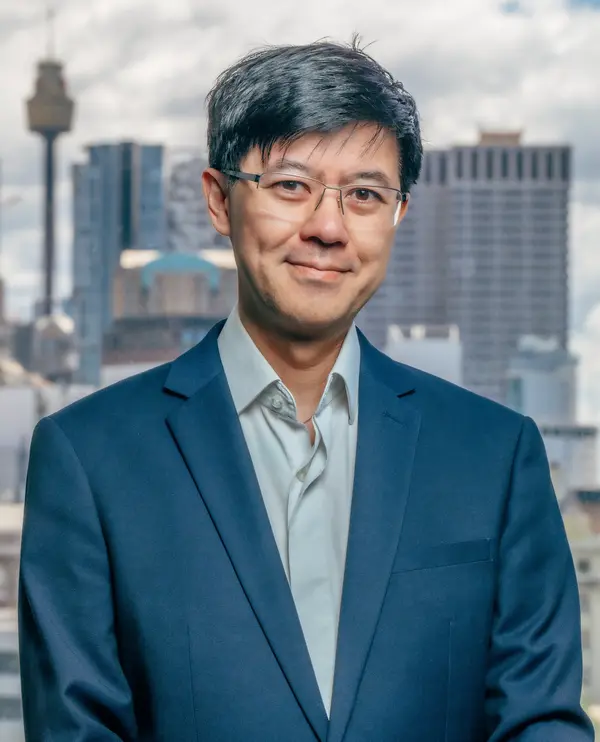 Edward Wong
Head of Strategy
* "Understanding" is not guaranteed. Do you know your target market?
In my previous article, I discussed the need to understand your target market before spending time, energy and money building a product. This article will explore a few methods that you can use to make this happen.
People who know and love their products can experience tunnel vision regarding what their target market thinks about their products. They are then blindsided when people don't use their product the way they're expected to – or even worse – don't use the product at all.
In this article, I walk through a few different tools that you can use to help get a better understanding of who is in your target market what they might be looking for.
While there are various methods to gather feedback (depending on the type of information that you need), you should always ensure that you act on the input. After that, it's time to gather feedback again! Understanding your target market is a continuous improvement process.
Before we continue – with any user opinion process, you will want to keep an open mind during these activities. Be aware of cognitive biases, particularly confirmation bias – which is the idea of taking only the data or information that supports your point of view whilst ignoring the rest.
User Interviews
The interview and feedback process is critical. It helps validate an idea for a feature before time and effort go into its development. However, it's unfortunate to see people baulk at the additional time or expense that is incurred. Only later, when there is a failed product or a lot of rework, do they realise that this important step should have been taken.
User interviews should focus on specific features in your platform, as asking questions about generic features will result in generic answers.
One of the primary goals is to understand how we can fight inertia. If the reward isn't significant enough, the "doing nothing" option is usually preferable to "making an effort" for most people. So our line of questioning should revolve around how we make our features easy and rewarding.
How to Conduct a User Interview
When it comes to the interview, you can conduct a simple process yourself. The main objective is to understand what people do, as this might be different from their opinion. For example, a person might say that it's "easy" for something to take ten steps, while another person's definition of "easy" might be 20 steps.
This is done by asking questions that prompt action, such as "show me how".
E.g. "Show me how you purchase a product."
Then follow them through the process and take notes. Be sure to observe people as they work through the process. Look for facial expressions, signs of confusion and anywhere where they pause and need to think. Note throwaway lines, like "it's not important, but … "
You may wish to conduct a few interviews with a mockup of your proposed feature and compare those to interviews using an alternate product. Follow this up by asking simple questions to compare each alternative.
Gathering feedback in this manner will ultimately help you understand not just how your features should work, or be improved, but why.
If you would like ideas for more questions that might be helpful for your process, here are a few examples from reputable/authoritative sources:
Top UX Research Interview Questions to Ask Users | Adobe XD IdeasTop UX Research Interview Questions to
Market Research
Why ask a few people for opinions when you can ask thousands? Asking many people normalises the responses, mitigating the risks inherent to a small sample of people.
Surveys (when done well) are a powerful tool to gather information, opinions and generate insight into your product or service. Just like with user interviews, you can do it yourself. However, market research agencies are the experts, so I recommend seeking their help for more complex studies.
If you want to proceed with a DIY approach, consider using a tool such as Google Surveys to reach thousands of people. The Google Opinion Rewards app has an installation base in the millions worldwide, allowing you to conduct Google surveys. Note that this is not free, and as with anything, use your judgement and do your due diligence. Remember that your mileage from these services may vary.
A tip, if you are doing it yourself, is to keep the questions simple and direct. This is also a necessity for Google Surveys. Filter the target audience so that your respondents will understand what you mean if you use complex or domain-specific terminology.
Results from a Google survey can be loaded and analysed by Google's excellent Data Studio tool to extract insights. It's a robust suite of interconnected tools, which can help get the result that you need in a relatively short time frame.
On-Page User Feedback Tools
There are many tools and widgets available to gather direct feedback from your users. Ideally, you don't want a negative website review to be the first time you hear that a feature doesn't work the way you intended.
On-page feedback is a quick and easy way to address this. If you're running a WordPress website, you can install a Customer Feedback plugin. Shopify also has a category for plugins specifically catering to Customer Service. If you have a custom website, consider HotJar or GetFeedback. Again, do your diligence on these tools – they are examples and not endorsements.
Listen to your customers
The importance of continually gathering customer feedback cannot be overstated. Your customers will tell you how you can improve your service and what new features you should be looking to create.
If you are unsure about how to proceed and need advice on gaining feedback from your users, please feel free to reach out. Our strategy service is designed to help you create a winning digital strategy.
4mation is a custom software development agency that has a proven track record of helping startups succeed. We have been providing expert advice for over 20 years and have worked across a wide range of industries. If you would like to speak to us about your project, don't hesitate to get in touch with us.
Do you need help with getting useful user feedback?