Top 10 Ways to Use Alexa For Business
Recently we wrote a blog on Alexa for Business, you can check it out here. Amazon's Alexa for Business provides companies with a number of benefits, including skills that you can download (or create) to personalise and enhance your Alexa experience. Following on from that we've decided to summarise our top 10 uses for her in the office.
Email management

Alexa can manage your email inbox, sorting them by relevancy, deleting junk and she'll even send replies.
Manage your schedule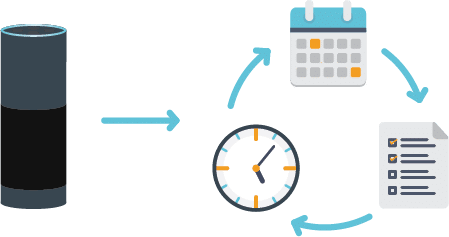 She'll sync with your online calendars or to-do lists, and will set reminders for meetings and deadlines.
Make calls

Ask Alexa to dial into calls and conferences, no button-pressing required.
Control conference rooms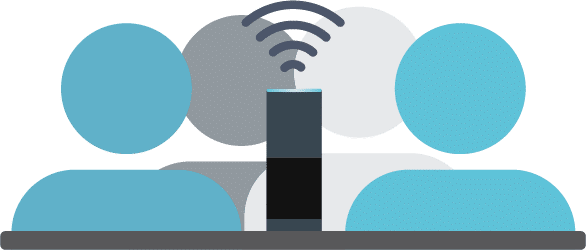 Start a conference call by connecting the audio and video equipment in the meeting room simultaneously. Simply say "Alexa start my meeting" and she'll do the rest for you.
Order stock/inventory

Alexa can update you on stock and inventory levels and order more as necessary by accessing office and warehouse information.
Build custom skills

As a business, build custom skills for internal or external use – helping both your employees and customers.
Data handling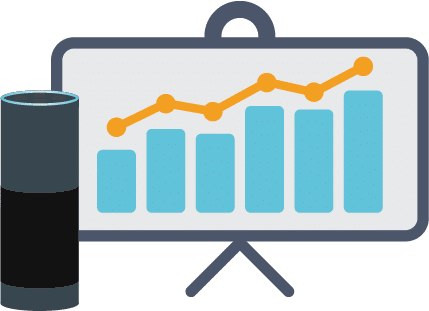 Data handling is simplified with the bypassing of manual data input. What will you do with the spare time?
Book business travel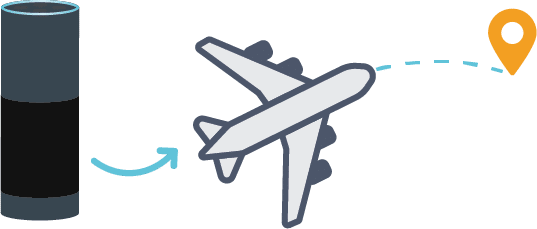 Book your flights, accommodation and transfers at once. Alexa will not only book all your business travel for you, she'll compare costs without taking a commission.
Translation

Translate a number of languages in real time. Take a hike, Babel fish.
Calculations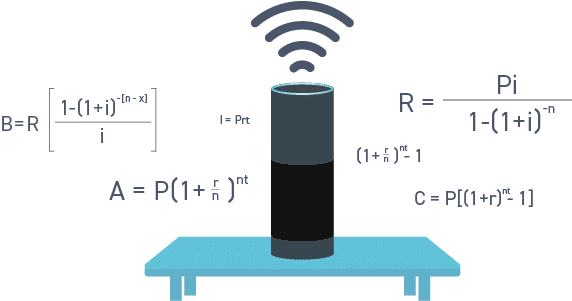 Sometimes we all need a little help with maths, Alexa will solve complex equations or simple conversions.
This top 10 list isn't exhaustive of all the cool (and very practical!) things Alexa can do around the office for your business and employees. To chat more about the potential uses for Alexa Skills at your business, speak to us today.