Web design expertise: Your design, UI and UX covered
Web design is key to building trust with your audience as well as building your brand. The user experience will determine whether your brand makes a positive or negative impression on the customer.
"Your website is the window of your business. Keep it fresh. Keep it exciting."
Jay Conrad Levison
Welcome Damian Simpkins
This year we welcomed Damian Simpkins as our new Head of Design. Damian brings a wealth of design experience, working previously with Sony, The Royal Botanic Garden Sydney, NSW Health, University of New South Wales, FOXTEL and CommBank.
Believing in simple, straightforward design that always keeps the user in mind, Damian works fast with an excellent eye for pixel-perfect detail.
"When a person comes to your website, your brand is building a relationship with that person. The decisions you make on your website determines their experience. You are asking for their time, and therefore you need to make it exciting for them." says Damian.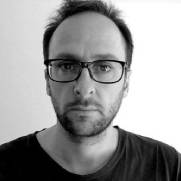 Damian Simpkins | Head of Design
Over 15 years of experience working across a range of leading Australian brands and industries

Enjoys turning complex problems into simple, elegant solutions

From previous experience as a front-end developer, truly understands how a product is built and works
"Damian is a rare creative talent. Every digital project that he was involved in has its mark – not through a signature style – but by his ability to lift a concept from an idea and into an amazing design. I would not hesitate to work with him again."
Jeremy Brook | AGL Energy
Damian has exciting plans for the web design team at 4mation. He wants to become embedded in our client's decision-making process, producing compelling work alongside our talented developers.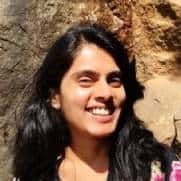 Sneha Konijeti | UX Designer
Enjoys transforming problems into new products and solving existing issues to create elegant solutions.

Expert in conducting user-centric research to deep dive into users problems while aligning with business goals to create a positive impact. Fuelled by being curious, Sneha aims to discover hidden opportunities for innovative startups and organisations.
We also have the in-house capability to translate creative software design concepts and ideas into reality using front end technology through our specialised UI developer – Tim Kelly.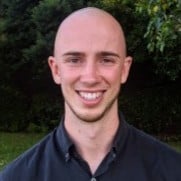 Tim Kelly | UI Developer
Front-end web developer with an eye for design and years of experience working for small businesses and large enterprises.

Great knowledge around all things UX, with a focus on web performance and testing.
Refreshing your web design and UX
Damian and the team have put together their top 4 tips when creating a website or refreshing the design.
1. Making your web design unique
Start by understanding your unique story, shortlisting ideas for the overall theme, tone, and messaging. Planning is essential for redesigning your website, honing your unique selling points as a business and showcasing this on your website. Examination of your story will help with careful image selection by the designer.

2. Understanding your user
The better you understand your users, the more likely you are to design and build a service that works well for them. User interviews are the foundation of user research, as you need to know who they are and deep dive into understanding their motivations, mentality, and behaviour.
Heatmapping tools such as Inspectlet and Crazy Egg are also great ways to see where your website users are going and what friction points they are experiencing. Ultimately your user research gives you direction on how to design a focused and user-centred website.
For example, Netflix has always been a front runner for providing seamless experiences for users. Their in-depth analysis of the psychology of a customer stands out in their user-friendly interface.
Personalisation is a key focus for Netflix. It offers various categories to entice users into watching something according to their tastes, such as "my list", "matching percentage", and "highlighting new episodes". The automatic display of trailers when we hover a movie title and its easy navigation creates a focused tv experience. Ultimately all of this leads to greater conversions and, most importantly, a devoted customer base that goes through a 'wow' experience and product that becomes a lifestyle for users.
"Design is all about how it works. A good design adds value and stands as the perfect language between the user and the product", says Sneha Konijeti. "That's what we strive for at 4mation technologies."
3. SEO friendly design
Many web design elements and practices influence how you publish content on your website, affecting how search engine spiders crawl and index your website. If your on-page SEO fundamentals are not up to snuff, you'll be fighting an uphill battle for visibility from the start.
4. Navigation
Your navigation should be self-explanatory and straightforward. Include broad headings that encompass numerous subtopics, so your audience can easily find the information they need. Through intuitive navigation, we can help users find information fast.
Tim says, "When customers visit your website, they have a goal in mind. User goals structure the best navigations. For example, Intercom users have four common goals, understand why they should use it, learn how to use it, discover how much it will cost and sign up to test it out."
Your web design and user experience are crucial to get right for your business. According to a Stanford web credibility study, as much as 75% of respondents admitted that they judged a businesses' credibility based on its website design and digital presence. A good web design helps your leads stay on your website to learn more about your business and ultimately increase conversions.
Leveraging user research, the latest UX principles, and best practices, Damian and his team can work closely with you to deliver digital solutions and experiences that keep your customers engaged. Feel free to reach out and let us know how we can help.
Need an updated web design?