Digital innovation: Lessons learnt from 2020
Australian businesses have proven this year that when faced with challenges, flexibility and resilience are key to innovative results.
COVID-19 has defined 2020, acting as a catalyst for digital innovation in many businesses. In this article, we look back on the year and what lessons we have learnt to drive digital innovation for 2021.
Thrived or just survived?
With so many of us having to work from home this year, the pandemic has boosted the market share of many digital telework platforms including; Zoom, Slack, Webex and Microsoft Teams. Most notably, Zoom revenue more than quadrupled from last year, growing 355% on an annualized basis. E-retail like Amazon and financial payment platforms like Afterpay also had great success through COVID, taking advantage of physical stores being closed.
When Australia went into full lock-down during April, the tourism industry took a significant hit. Lock-downs across the country halted flights, with our national airline QANTAS recording a $2 billion loss. In August, Peter Harbison, an airline analyst and executive chairman for the Centre for Aviation, said: "as restrictions begin to ease, airlines would start experimenting, publishing routes that aren't actually operational to test market demand".
Restrictions also hampered the hospitality and events industries. Adjusting to takeaway only and then partial venue capacity, restaurants, clubs and pubs innovated with digital ordering systems that allowed for less contact. The events and arts communities also adjusted to limited venue numbers, challenging performers to go online and connect digitally.
Lesson #1
Business leaders now face a new era of the 'never normal', where swift decisions are essential for fluctuating market conditions. For industries trying to recover, it is smart to test market demand online before moving forward with operations.
eCommerce – adapt or die?
COVID-19 accelerated many trends, including businesses looking toward third-party sellers and eCommerce platforms. Amazon is the dominant force in this arena, set to top $52B in gross merchandise volume by 2023. More and more businesses are also jumping on eCommerce platforms like Shopify and WooCommerce. Shopify announced that first quarter of 2020 revenue grew 47% Year on Year, with results expected to increase throughout 2020.
The changing nature of how we purchase goods and the decrease in foot traffic within physical shops, has meant that marketing tactics needed to innovate as well. Woolworths is one brand that turned to Facebook's digital catalogues with print more challenging to get to consumers. Brands have also been very conscious of their messaging, creating campaigns to be more sensitive to COVID-19.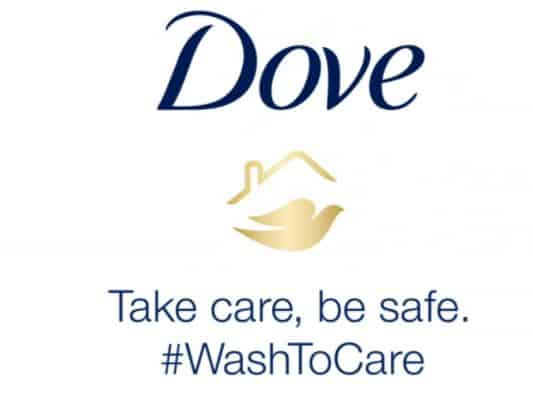 Lesson #2
Traditional brick & mortar shops will likely keep struggling or fail if eCommerce is not part of their business plan. Against a sea of online retailers, late adopters need to use creative marketing tactics to stand out.
COVID digital innovation
We saw considerable digital innovation within delivery services because of COVID-19. In Australia 'No contact delivery' was advertised by businesses like UberEats, Menulog and Dominoes to encourage as much physical distancing as possible. When ordering, customers could select whether they wanted their meals delivered and left at the front door. Other innovations relate to the timing of service delivery; for example, supermarkets offered online booking and scheduling, as well as dedicated shopping hours for vulnerable customers.
Government departments also had to rethink a lot of their services. On the 29th March 2020, the Australian Government expanded Medicare-subsidized telehealth services for all Australians, giving service providers an incentive to use websites and mobile applications. Through digital transformation, doctors can now offer patients consultations, referrals and prescriptions.
"We know that crises like these spawn whole new generations of ideas. This will be no different. In the past Australia has suffered from the tyranny of distance. But now, in a new remote-working reality, we can build the tools that help businesses operate from people's lounge rooms." Scott Farquhar, Co-founder and Co-CEO of Atlassian
Lesson #3
Businesses can use tech to provide options for customers, providing greater convenience and safety. This crisis has forced us to think creatively and expedite ideas so that businesses can continue to operate.
Tech jobs and the economy
There was panic early on in the pandemic, which meant that companies were cutting tech contractors left, right and centre. Yet LinkedIn data for April 2020 revealed that the role of 'Software Engineer' was one of the most advertised vacancies. Therefore there was still demand for tech roles even at the height of the pandemic.
"The Government's Digital Business plan is targeted at building on this digital transformation of Australian businesses to drive productivity and income growth and create jobs." – Hon Josh Frydenberg MP, Treasurer
In October, the Federal Government announced new R&D tax incentives in the budget release, with Treasurer Josh Frydenberg committing $2 billion to the RDTI scheme. He also called research and development and the adoption of digital technology "critical to Australia's future prosperity". The rapid growth of fintech, regtech and platforms across many industries indicate digital service jobs will be in demand during and after the pandemic.
Lesson #4
Tech specialists will be in high demand from now on, and it is essential for business owners to understand what value tech roles bring to their business. With the government pushing incentives for research and development, companies need to take advantage of opportunities for innovation assistance in 2021.
Looking towards 2021
Businesses have proven this year that when faced with challenges, ingenuity can yield innovative results. Flexibility, resilience and innovation will be what defines Australian industries in 2020, as we look to tech to move our economy forward.
Every year typically has a few defining moments, but this pandemic will be a turning point in history. Many companies need to build the competencies they wish they'd invested in before; to be more digital, to be more data-driven, with more robust capabilities in eCommerce.
At 4mation, we are here to help. If you need help with your digital strategy or eCommerce platform, please do not hesitate to contact us.