Learning, recognition and networking: Our start to 2022
Our staff deliver brilliant work week-in, week-out. They are some of Australia's brightest technical and creative minds, and we are committed to maintaining a supportive working culture across our teams to deliver for our amazing clients.

From International Women's Day to our End-of-Month celebrations, our events give our team a chance to connect with different people in the business and learn something new.
This blog will share some of our favourite experiences from the quarter.
International Women's Day
International Women's Day (IWD) is all about recognising how far we've come towards gender equality and how far we have left to go. This is especially important for companies in the tech industry.
This IWD, we decided we wanted to do two things:
Get inspired about how we can #breakthebias by hearing from a female role model in the industry
Celebrate the achievements of the women who are currently in our team
To celebrate the day with the whole team, we invited Integrity CTO Anna Liebel to speak. Anna has had over three decades of experience leading customer, business and digital change. In 2019, she was named in Australia's Top 50 CIOs, and it was a real privilege having her join us for our Weekly All-hands.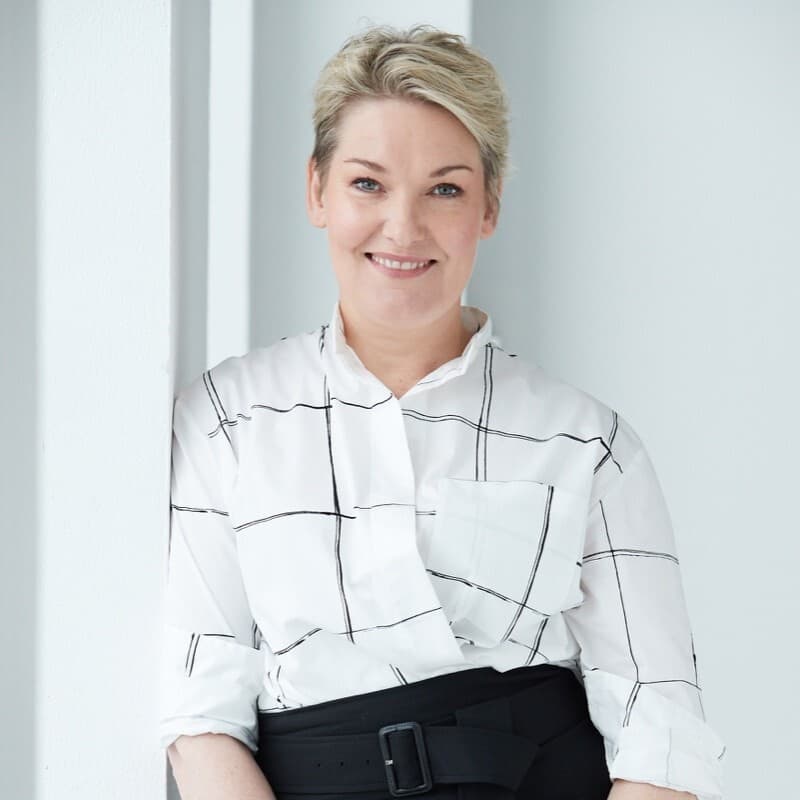 It was a great way to get the whole team involved, men and women, in discussing how we can #breakthebias and support more women in the tech space. Below are two key takeaways from Anna's chat:
Key takeaway 1: Self-talk and having a positive mindset is essential. When Anna changed her perspective about how she thought about herself and her ability, her career aspirations came to fruition.
Key takeaway 2: We need to break the stigma around tech being boring and get more young women into tech when they finish school.
Key takeaway 3: We've been talking about gender diversity for ages regarding men vs. women. Anna believes that we should be focusing more on having customer representation in what we build.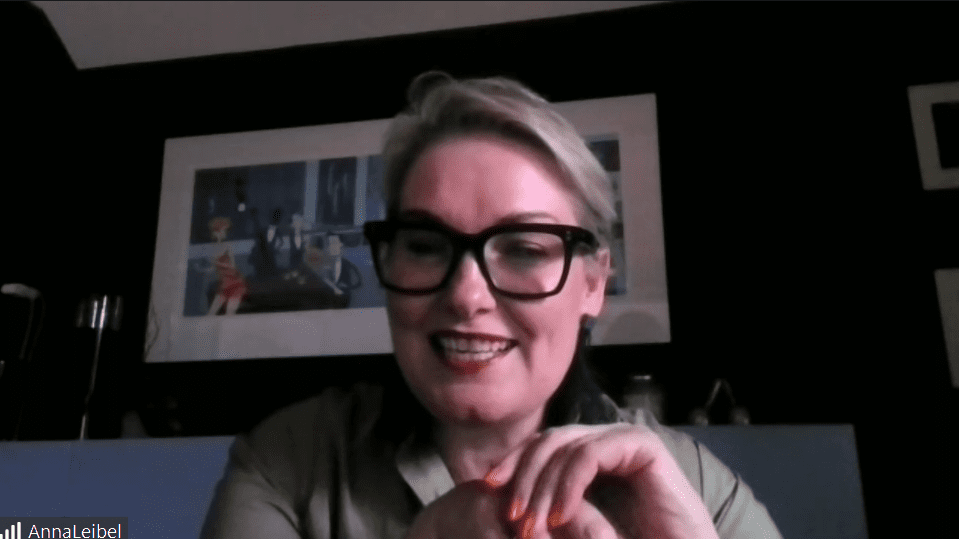 We still have a long way to go. But, 4mation is committed to finding new ways to attract female talent and get more representation across our teams.
Some of the women at 4mation also attended a lunch at Chin Chins in Surry Hills. It was great to celebrate IWD and give 4mation women a chance to connect.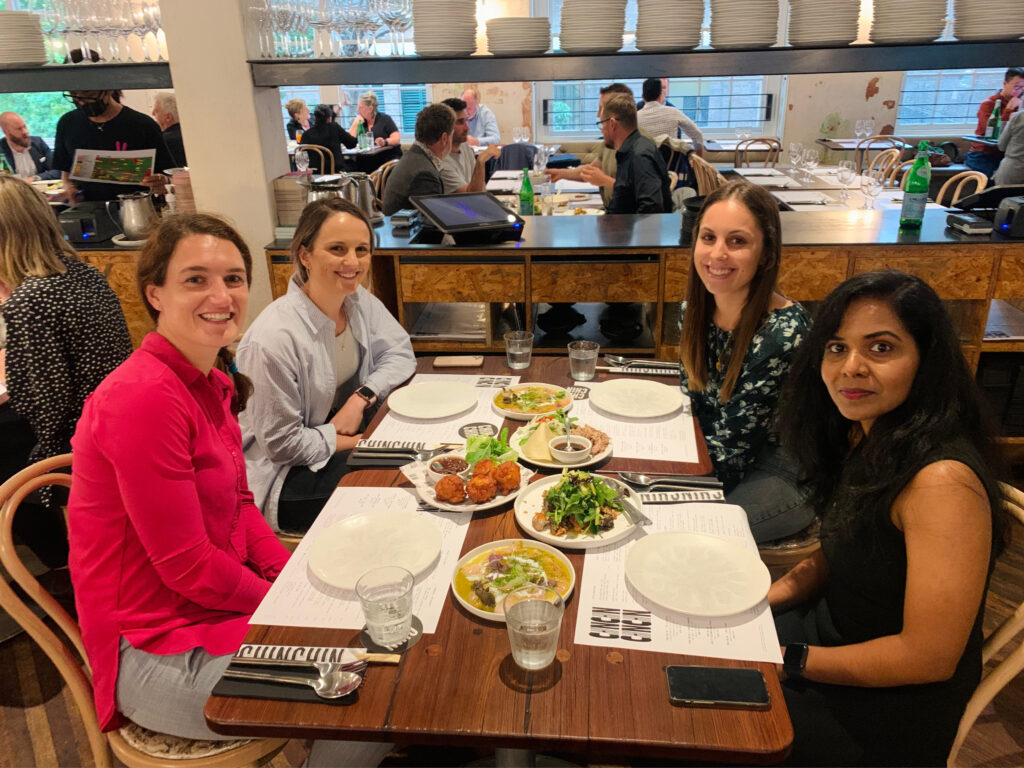 End of Month learning and recognition
The power of peer recognition and team bonding shouldn't be underestimated.

At our end of month celebrations, we wrap up the month and recognise staff who are consistently performing, exceeding expectations in their role or embodying our company values. These rewards help to build a culture of striving for success. It also gives our staff the opportunity to learn and develop from their peers, as we highlight people's work from the month.
We like to add a bit of fun with our famous prize wheel. Every month, one lucky employee (voted for by staff) gets the chance to spin the 'Employee of the Month Wheel of Prizes', ranging from Netflix vouchers to a $1000 spending spree.
This month we have had some fantastic achievements from the team including;
Dicky Tong: Helped one of our clients upgrade and save costs. He won a $100 Visa Voucher.
Andrew Mobbs: Went above and beyond last month, working on one of our client's core systems. He won a $150 Visa Gift Card.
We look forward to seeing who wins for March!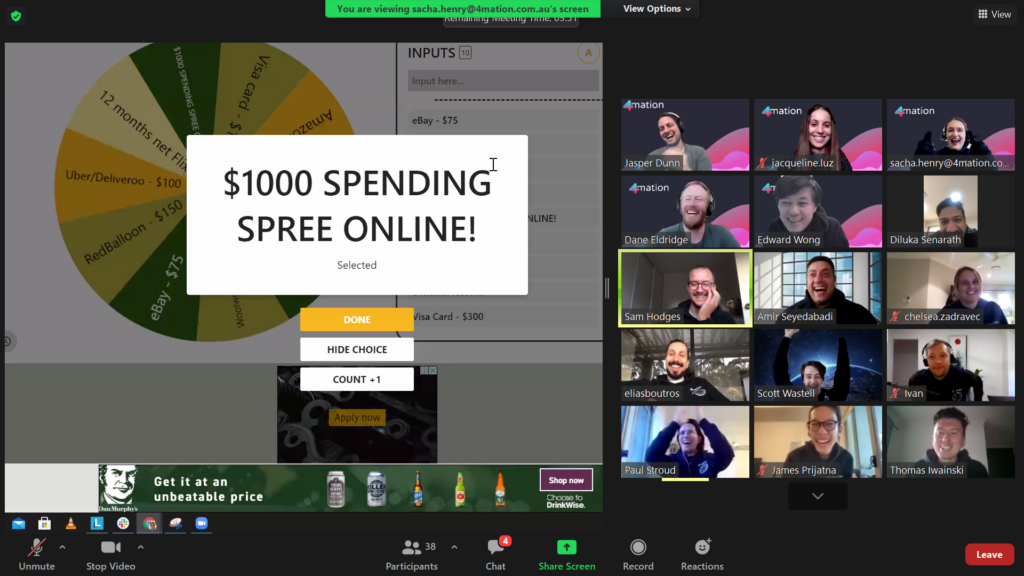 Acts of kindness
One team also presents their random acts of kindness for the month. At the end of last year, we launched a new program designed to inspire and enable our teams by encouraging and helping fund acts of kindness. As a result, we hope that it can also inspire the wider community.
So far, we have had some great acts of kindness. For instance, the team has given away charity donations, free coffee purchases and grocery drops to women's refuge centres.

Most recently, a few members of our team took part in a blood drive.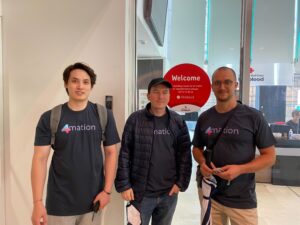 Application Strategy Summit
In March, we sponsored the Application Strategy Summit in Sydney. The event brings together leaders in the tech industry to discuss how teams can thrive in a fast-paced, digital world. The incredible speakers came from companies like Google, Canva, Prospa, Optus, and other leading companies in the tech space.
Our leadership, sales and marketing team all attended the event to learn from industry leaders, action their advice and connect with others in the tech space.
Below are some of our key takeaways from the event:
Culture and genuine care for people are no longer nice to have. It's a must-have for companies if they want to retain talent.
Identify and celebrate the people in your company who are ambassadors of your culture and passionate about your company.
Culture & process impact each other. Each team has a micro-culture, and what's important is that you're tieing all these teams and their micro-cultures into a single organisational purpose.
Above all, it was a valuable learning and development experience for our teams, and we enjoyed connecting with our industry peers. Plus, it was fun being able to meet people face to face!
What's next?
We will continue to celebrate our achievements and provide new learning and recognition experiences to our teams. Ultimately helping us to continue to build a culture around learning and recognition.
Our teams are looking forward to some great events next quarter, including a Hackathon, the Digital Retail Summit and more networking opportunities. Keep your eyes peeled for more updates!
Please find out how you can be part of these fantastic experiences by checking out our open roles here.