Microsoft Ends Support for Internet Explorer 8, 9 and 10
Beginning today, Microsoft will discontinue technical support and security updates for older versions of its web browser Internet Explorer.

Microsoft announced that these changes will affect versions IE 8, IE 9 and IE 10 of the browser. Support will continue for version IE 11 and Microsoft Edge, the default browser for Windows 10.
Old versions of the software will still be usable, however they will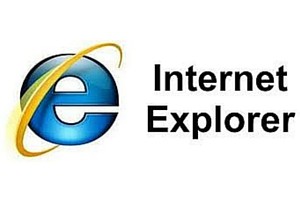 no longer be updated with bug fixes and security patches. "Microsoft encourages customers to upgrade and stay up-to-date on the latest browser for a faster, more secure browsing experience."
What does this mean for you?
If you are using one of the unsupported versions of the browser, your PC may become vulnerable to harmful viruses, spyware and other malicious software which can steal or damage your data.
How do you prevent a security breach?
The solution is simple: use a web browser which is supported. Not only will this protect you from security issues, newer web browsers offer increased performance, compatibility and support for the web standards which power today's websites. Consider downloading Microsoft Edge, Chrome or Firefox.